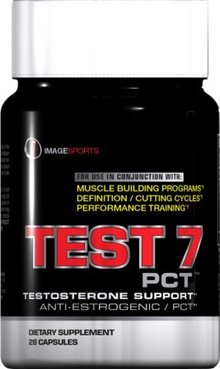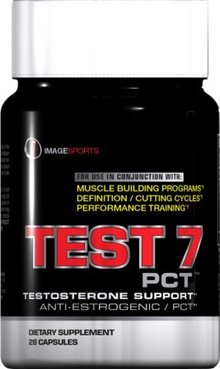 THE
STANDARD
Muscle Building Programs†*
Definition/Cutting Cycles†*
Performance Training†*
FOR LEAN MUSCLE BUILDING PROGRAMS!†*
WHAT IS TEST 7 PCT?
Scientific data suggest ingredients in TEST 7 PCT may help support a healthy testosterone to estrogenic balance.†*
WHY IS IT BETTER?
The scientific research team at IMAGE SPORTS has created a scientifically unique and groundbreaking formula with cutting-edge ingredients developed exclusively for TEST 7 PCT. The main ingredient found in TEST 7 PCT, Carthamus tinctorius, has been suggested in bioassay model research to help support a healthy level of estradiol, the primary female sex hormone.*
WHAT ARE THE BENEFITS?
The ingredients in TEST 7 PCT are highly concentrated, so you only need one small capsule per day. TEST 7 PCT contains the estrogen modulating compound that double as the ideal test boosting compound.* TEST 7 PCT utilizes unique ingredients that are suggested to exhibit androgenic activity via multiple pathways, including down regulation of malondialdehyde, for enhanced testosterone and luteinizing hormone effects. Additionally, TEST 7 PCT may help support sexual health.†*
† When combined with a proper exercise and nutrition regimen. Statements based on early-stage independent 3rd party in vivo and / or in vitro model scientific research data findings for individual ingredients.