Quick Links to Best Prices
90 Tablets
(Buy 1 Get 1 FREE) Price History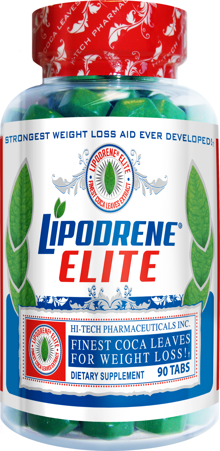 Hi-Tech Pharmaceuticals Lipodrene Elite
Whoa there, what's this?
It's a new version of Lipodrene - Lipodrene ELITE!
Read the blog post linked above to understand the entire label. You can also see it below, with the major surprise:
Yes, that first ingredient is erythroxylum COCA extract -- coca plant extract, the same plant that provides another certain stimulant out there. Stay tuned because you're not going to want to miss this blog post!