Quick Links to Best Prices Price History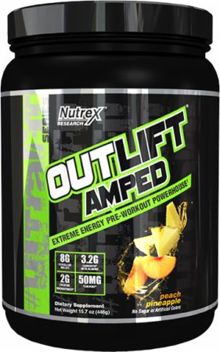 Product Label
Outlift Amped

Extreme Energy Pre-Workout Powerhouse

OUTLIFT AMPED Product Highlights

Experience Unreal Results from Ingredients at Full Effective Doses

Promotes Intense Workout Energy

Amplifies Muscle-Pump & Helps Reduce Fatigue

Enhances Power & Strength

Based on Solid Science

Full Doses Disclosed on Label

OUTLIFT AMPED is the extreme energy edition of our clinically dosed pre-workout powerhouse. It combines the overall performance enhancing aspect of ingredients at full effective doses with the stimulating edge of extreme energy. Experience the difference and start training at your true maximum capacity and intensity.