Quick Links to Our Prices Price History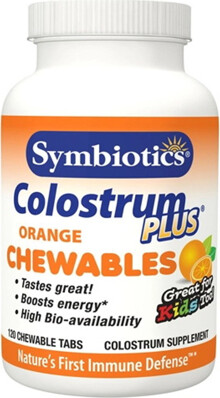 Symbiotics Colostrum Plus
Fight back with natural Immune Factors
Promotes a balanced Immune Response
Supports healthy digestion
Fight back with natural Immune Factors
Fight back with natural Immune Factors
Promotes a balanced Immune Response
Promotes a balanced Immune Response
Supports healthy digestion
Supports healthy digestion
Fight back with COLOSTRUM PLUS
Fight back with COLOSTRUM PLUS . Environmental and physical stress, age and our modern diet tax your immune defense system. Rebuild and promote an improved well-being with COLOSTRUM PLUS. The immune factors and antibodies, naturally contained in Colostrum, help you maintain a strong and balanced immune defense with dual action in the bloodstream and digestive tract- where your need for immune defense may be greatest. Creating a robust intestinal lining and a balanced digestive flora, are keys to good health.
Be at your best with COLOSTRUM PLUS
Be at your best with COLOSTRUM PLUS . Enhance your athletic performance and recovery with growth factors that support strength and stamina while promoting the normal re-growth of lean muscles. Colostrum and Proline-rich polypeptides naturally found in Colostrum are backed by numerous scientific studies with a wide array of health benefits demonstrating the superiority of Colostrum Plus.
Have confidence with COLOSTRUM PLUS
Have confidence with COLOSTRUM PLUS . Symbiotics guarantees minimums of 1.5% Lactoferrin (14mg), 25% Immunoglobulins (240mg IG) and 3% Proline-Rich Polypeptides (29mg PRP), Colostrum's most important component. Our unique BIO-Lipid coating insures the availability of the powerful nutrients in Colostrum. Without this protection, other Colostrum products are destroyed by stomach acid and provide reduced benefits.
Colostrum Plus comes from USDA Grade A
Colostrum Plus comes from USDA Grade A dairies that are hormone, pesticide, antibiotic and rBST free. Symbiotics uses only the first 2 milkings to guarantee potency and quality.
Supplement Facts:
Serving Size: 2/3
Servings Per Container: 165
Amount Per Serving:
Colostrum Plus 3g
Bovine Colostrum (From Milk) And Phospholipids
Suitable For Lactose-Free Diets.
Directions: 1 scoop twice daily, on an empty stomach in times of environmental stress or heavy physical activity (3 gram scoop included). Reduce intake to 1/3 scoop twice daily during periods of low stress. For children, cut these serving sizes in half.
Note: Manufacturers continually change product specifications. While we try our best to keep product descriptions up to date, they do not necessarily reflect the latest information available from the manufacturer. We are not responsible for incorrect or outdated product descriptions and/or images.
These statements have not been evaluated by the Food and Drug Administration. This product is not intended to diagnose, treat, cure, or prevent any disease.