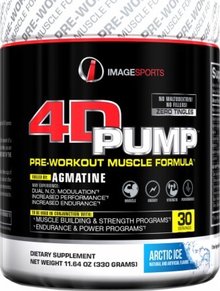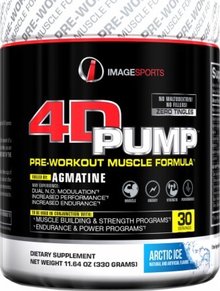 TRAIN HARDER,
LONGER, FASTER!
DUAL N.O. MODULATION*†
INCREASED PERFORMANCE*†
INCREASED ENDURANCE*†
---
THE NEWEST DIMENSION IN

TRAINING TECHNOLOGY!
4D PUMP is a true Muscle Building Pre-Training Formula, that is a throwback to a time of Harder Workouts and better gains. A time when pre-workout powders did more than just give you energy. 4D PUMP is a dual modulating N.O. formula that is designed to Increase Strength, Endurance and promote Muscle Fullness.* It is the ultimate tool to Enhance Performance. LOOK AT THE SUPPLEMENT PANEL – it is made up of an all star cast of superstar muscle building and pump promoting ingredients – CREATINE, GLYCEROL MONOSTEARATE, AGMATINE, GLUTAMINE, as well as a severely strong Energy Matrix.*†
4D PUMP
initiates an insane Energy Blitz that adds a new dimension to each and every workout.*†
† When combined with a proper exercise and nutrition regimen. Statements based on early-stage independent 3rd party in vivo and / or in vitro model scientific research data findings for individual ingredients.