Quick Links to Best Prices Price History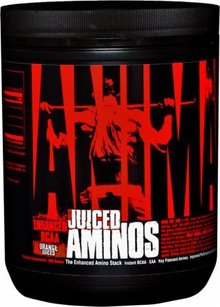 Juiced Aminos
Animal Juiced Aminos stacks well with any and all Animal training packs, especially foundational products like Animal Pak. For optimal performance, mix one scoop Animal Juiced Aminos with one scoop Animal Rage XL and consume 20 minutes before intense training.
JUICED AMINOS WAS DESIGNED FOR:
Hard-training bodybuilders, powerlifters and strength athletes.
Lifters looking to maximize performance, endurance and recovery.
Athletes seeking to retain muscle while dieting or during periods of extreme training.