Quick Links to Best Prices Price History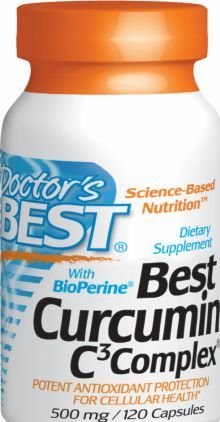 Doctor's Best Curcumin with Bioperine
Supplies 95% total
Curcuminoids
Proven
Potency
Clinically
Researched
3rd Party
Tested
cGMP Certified
Facilities
Curcumin C3 has many scientific studies to validate its effectiveness.
Doctor's Best Curcumin C3 Complex Contains a standardized extract of Curcuma longa root and supplies 95% total curcuminoids.*
Suggested to help support healthy joint function.*
Gluten Free
GMO Free
No Soy
*These statements have not been evaluated by the Food and Drug Administration. This product is not intended to diagnose, treat, cure or prevent any disease.