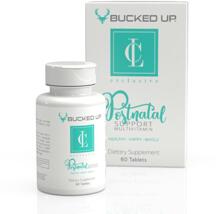 DAS Labs Bucked Up Cara Loren Prenatal Support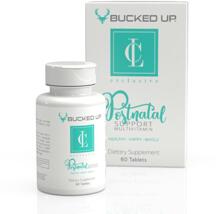 DAS Labs Bucked Up Cara Loren Prenatal Support
DESCRIPTION
Quality Sourcing and Manufacturing
Painstakingly sourced for to ensure the highest quality and peace of mind. Cara Loren Pre/Post Natal Multivitamins are not only GMP Certified but also NSF Certified. By having these double blind, double defense protocols in place, it not only ensures the highest quality sourcing, but the highest quality control and manufacturing procedures.

Full Spectrum Bioavailability
The vast majority of pre and postnatal vitamins on the market have ingredients in oxidized forms which have been shown to have little to zero uptake in the human body, basically eliminating the sole purpose for you and baby. Here you will find bioavailable forms of the wide variety of vitamins and minerals you need, as well as Quatrefolic instead of folic acid. Choose the best for you and your little one.

Transparent Label
You will find no proprietary blends or ineffective doses here. Having a fully transparent label lets you decide if our products are the ones that best fits your needs. We are proud of our formula, our bioavailable ingredients, and the dose. We have nothing to hide, and want you to make the best informed decision for you and your family.

From Start to Finish
We have created Cara Loren Pre & Postnatal multivitamins to support you through not just your gestation, but also the transition from expecting mama to Mama! Everyone thinks of taking a prenatal vitamin, but the hard work is just beginning when your little one arrives. You have to be your best now more than ever, and with our postnatal formulas, we're here to help keep you strong. This is a journey you started, and we are here for you to see it through. You already have enough to worry about, let us help where we can.
DIRECTIONS
Read Container
WARNINGS
Read Container
KEEP OUT OF REACH OF CHILDREN.