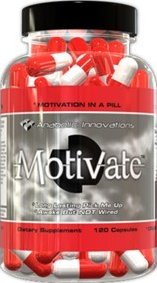 AI Sports Nutrition Motivate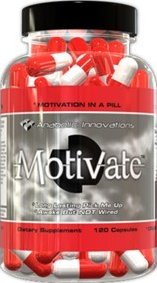 AI Sports Nutrition Motivate
Life is hard. Most days are a grind to make it through to the end, and then when you get home from work, you are too tired to do anything.
Are you tired of drinking countless cups of coffee to get through the morning and ready for the day? How about the midday cup or cups of coffee? Better yet, how about the addiction to coffee, how many times have you said "I need my coffee first", before you leave the house in the morning. Wouldn't it be nice to have something you could take to make your day a little easier – to give you more energy through the day, not only that, but to prevent you from getting as tired as usual. Wouldn't these things be nice? Not only do you get the energy, how would you like to get the energy without the crash?
How many times do you come home from work, and would like to exercise, but you are just too tired? Motivate would be a great option for this, because not only is it an energy booster for normal day to day activities, but it can be used before a workout to give you the extra energy you need to make it a worthwhile effort.
If any of these situations sounds like something you go through, Anabolic Innovations has made just the supplement for you – Motivate. Motivate contains ingredients that are very effective at energizing the body, and preventing you from getting as tired as usual.
Schizandra extract
Acts as a nervous system stimulant, which results in increased flex response and mental alertness.
Schizandra is also a potent adaptogen, helping the body to deal with day to day stress
1,3-dimethylamylamine
Central nervous system stimulant
Increases energy, mental energy, and physical output
Boosts cAMP
Resulting in fat loss, a thermogenic effect, and an appetite suppressing effect.
Caffeine
Central nervous system stimulant
Restores alertness
Holds of drowsiness
Glutamine
Cells can use glutamine as an alternative energy source. If you for some reason are short of glucose, glutamine can be converted and then inserted into the krebs cycle for ATP production.
Taurine
Taurine was included for those who are sensitive to blood pressure issues.
If you are sensitive to stimulant caused hypertension, taurine might help with this.