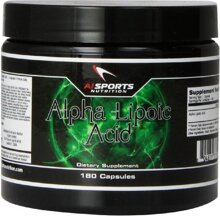 AI Sports Nutrition Alpha Lipoic Acid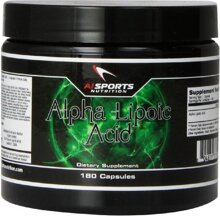 AI Sports Nutrition Alpha Lipoic Acid
Alpha Lipoic Acid 180 capsules 300mg per capsule. Alpha Lipoic acid is an extremely versatile ingredient. It has been used in antioxidant formulas, fat loss support formulas, and almost everything in between.* It really does a lot.
It was first utilized as an antioxidant, but eventually was suggested to have glucose disposal abilities, resulting in support for fat loss, and insulin sensitivity.*
Product highlights:
Supports healthy body composition*
Promotes antioxidant protection*
Supports well being*
FAQ:
Q. How much should I take?
A. As a dietary supplement, take 1-2 capsules, 2-3 times per day, preferably 30 minutes before meals.