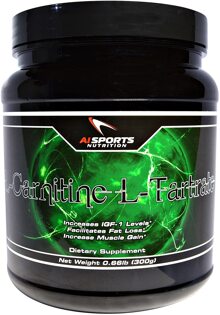 AI Sports Nutrition L-Carnitine L-Tartrate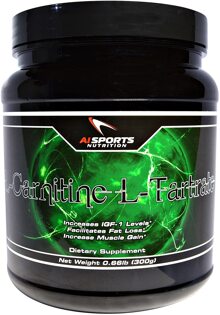 AI Sports Nutrition L-Carnitine L-Tartrate
INCREASE ALERTNESS* ENCOURAGE FAT LOSS* IMPROVE PERFORMANCE*
If you are looking for a cost efficient product to boost fat loss, performance, and power output, you can stop! We have it here!
AI Sports Nutrition's 1000mg dosing scoop makes our unflavored LCLT powder ideal for mixing with any of our great tasting drinks. Add a scoop to your Furious to take advantage of LCLT's performance enhancing and testosterone utilizing abilities.*
LCLT is involved in energy metabolism and mitochondrial protection, making it a very good general health supplement.*
What separates our LCLT from others?
Our amazing, strict quality control. You can bank on the fact that our LCLT is dosed as we say it should be, and is of the highest quality.
Manufactured in a USA cGMP compliant facility.
---
Who can benefit from LCLT?
Anyone who needs to boost performance, alertness, energy, and anyone who is currently taking a testosterone boosting supplement as it may support the use of the free testosterone.*
---
When should I take it and how much?
As a dietary supplement, take 1 scoop 2-3 times per day.
References:
Kraemer WJ, et al Androgenic responses to resistance exercise: effects of feeding and L-carnitine . Med Sci Sports Exerc. (2006)
Ho JY, et al l-Carnitine l-tartrate supplementation favorably affects biochemical markers of recovery from physical exertion in middle-aged men and women . Metabolism. (2010)
Volek JS, et al L-Carnitine L-tartrate supplementation favorably affects markers of recovery from exercise stress . Am J Physiol Endocrinol Metab. (2002)
Kraemer WJ, et al The effects of L-carnitine L-tartrate supplementation on hormonal responses to resistance exercise and recovery . J Strength Cond Res. (2003)
Spiering BA, et al Effects of L-carnitine L-tartrate supplementation on muscle oxygenation responses to resistance exercise . J Strength Cond Res. (2008)