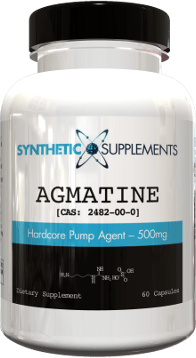 Analyzed Supplements Agmatine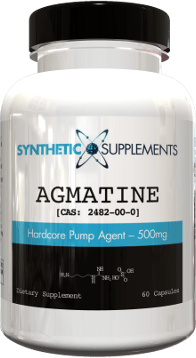 Analyzed Supplements Agmatine
Overview
[CAS: 2482-00-0]
Agmatine is a novel polyamine thats quickly gaining recognition as a powerful ergogenic. It is formed within the body after L-Arginine interacts with the enzyme arginine decarboxylase. It acts a neurotransmitter, a precursor to the polyamines putrescene, spermine, and spermidine, and has many other key biological functions within the body.
Agmatine is an imidazoline receptor agonist. Imidazoline receptors have several functions: regulation of insulin secretion, pain modulation, and neuroprotection/neuromodulation. Clonidine, another imidazoline receptor agonist, has been noted to stimulate the release of luteinizing hormone (LH). Researchers conducted tests on Agmatine and found that it can also modulate the release of LH from its interaction with hypothalamic tissues. The modulation of imidazoline receptors by Agmatine has also been shown to improve insulin sensitivity. 
Agmatine is also a positive modulator of the nitric oxide synthase (NOS) pathway.  Nitric oxide synthases are a group of enzymes that produce nitric oxide from the amino acid L-Arginine. Increased nitric oxide results in vasodilation, which increases blood flow, nutrient delivery to skeletal muscle, and oxygen transport. . 
A common serving of Agmatine Sulfate is either 500mg twice daily, or 1000mg prior to training.