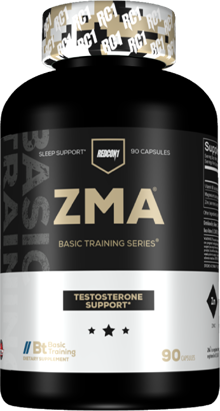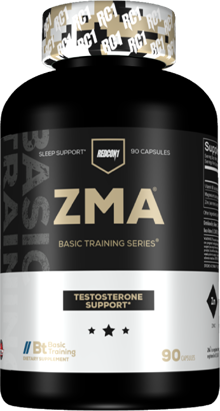 zma
The Basics:
ZMA is a mineral-based supplement that could be one of the most underrated supplements when it comes to training and athletic performance. Some people may gloss over the benefits of ZMA, thinking these mere minerals can't have a meaningful benefit, and others may only associate ZMA as a sleep support supplement. Truth is, serious performance athletes know how critical ZMA can be to their recovery, strength and endurance.
Breaking it down, ZMA is made up of Zinc, Magnesium and Vitamin B6 at clinically studied levels. All three are responsible for hundreds of functions and processes in the body, many of which are tied to physical performance. ZMA has been linked to enhancing immune support, regulating and maintaining healthy testosterone levels, improving sleep quality and energy production. Athletes and those who train intensely and often, may have lower than normal levels of magnesium and zinc, as these minerals can be easily lost in sweat.
With clinically researched levels of Zinc, Magnesium, and Vitamin B6
3 capsules: >600% Daily Value of VitaminB6, >100% Daily Value of Magnesium, and >250% Daily Value of Zinc
Supports testosterone levels
Supports immune system
Supports a deep and restful sleep
Ingredient Info:
450mg Zinc
An essential mineral, meaning we need to acquire it from food, Zinc is responsible for many functions in the body including regulating immune function, maintaining healthy testosterone levels and regulating the nervous system.
30mg Magnesium
An essential and abundant mineral in the body, magnesium aids in several hundred reactions and functions in the body including energy creation, muscle movement and nervous system regulation and regulation of testosterone levels.
10.5mg Vitamin B6
B6 is a water-soluble vitamin that the body cannot product and, therefore, it must get through food or supplementation. Like all B Vitamins, it helps convert food to energy and can promote endurance. Vitamin B6 may help regulate mood and emotions and help your body produce melatonin.
Ways to Customize your Supplementation:
Since ZMA️ can cause grogginess it is recommended to take 1 serving every day 30-60 minutes before bed.
Should be taken at least 45 minutes after a meal (not with food) to aid in absorption for muscle recovery, and improve muscular endurance and sleep quality.
For best results, avoid taking ZMA with foods or supplements containing calcium.