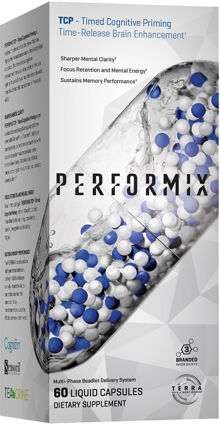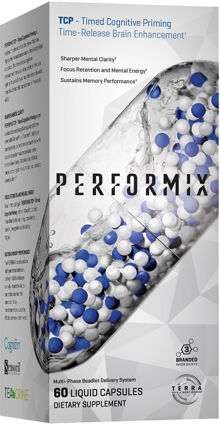 TCP - Timed Cognitive Priming
Time-Release Cognitive Support*
Sharper Mental Clarity*
Focus Retention and Mental Energy*
Sustains Memory Performance*
PERFORMIX TCP - Timed Cognitive Priming is designed for the individual who knows that true high-performance demands more than just physical excellence. This time-release cognitive enhancement formula provides clarity of mind and superior focus so that you have the energy, drive and mental acuity to tackle any obstacle, in fitness and in life.*
patented clinical ingredients combined with An effective delivery system
Sharper Mental Clarity*
PERFORMIX TCP - Timed Cognitive Priming serves as a holistic mental cognition support platform powered by Sensoril and Teacrine, helping to promote clarity, concentration and alertness while our anti-stress formulation promotes overall emotional well-being. We believe the ability to clearly see your goals makes it that much easier to dominate them.*
Focus Retention and Mental Energy*
Never hit the wall again. PERFORMIX TCP - Timed Cognitive Priming is time released to provide mental fuel for the entire day, consistently boosting energy levels and resisting fatigue.*
Sustains Memory Performance*
If you are looking to ignite your weight loss plan, PERFORMIX Time-Release Sport CLA will kick start your metabolism and increase your metabolic rate for the maximum results.*
Terra Intelligent Dosing technology
Unique TERRA Intelligent Dosing technology offers controlled release of key metabolic ingredients. This targeted nutrient delivery system is designed to impact absorption and drive unparalleled results.
Advanced Multi-Phase Extended Release*
PERFORMIX TERRA BEAD MULTI-COATING MATRIX
TERRA TARGET INGREDIENTS
DISPERSION COATING: Intelligent rate control polymer designed for extended release ingredient profile.
HYDROPHYLIC COAT: Intelligent carrier control pore former within the dispersion coat provides delayed release functionality.