Warning: This product is not currently available at any store.
Click the button above and PricePlow will email you when the first store has it in stock!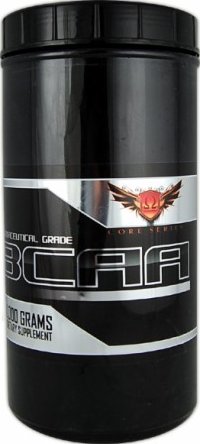 Swipe left/right to reveal product information
Omega Sports is proud to present the Omega Core Series: A line of ultra-pure, ultra-premium grade dietary supplements that encompass only the most clinically and real-world proven ingredients. Containing no fillers, flavors or by-products, the Omega Core Series presents the vital building blocks to a better physique and increase athletic performance.*
Branch Chain Amino Acids (BCAA) are one of the oldest and most widely used supplements of all time. In order to stand the test of time the way BCAAs have, they undoubtedly have to work at repairing and rebuilding muscle faster than most any other product on the market.*
BCAAs are literally the building blocks of protein and muscle tissue – without adequate intake, one simply cannot perform to his maximum potential. BCAAs are one of the simplest, smartest, most economical and most effective ways to ensure maximum muscle recovery, growth and overall athletic performance. If you are not supplementing with BCAAs, you are not performing at optimal levels.*
Omega Sports uses only the finest, laboratory tested ingredients available along with certified GMP manufacturing guidelines to ensure our product's purity, potency and safety and are guaranteed to meet label claims.
Omega Sports D-Aspartic Acid can be combine with other Omega products, including Ultima, Trinitine and T-Force for increased synergistic results.*