Quick Links to Best Prices Price History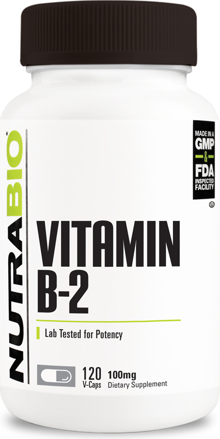 NutraBio Kosher Vitamin B2 100 Mg Description:


• Supports energy production.
• Works as a coenzyme precursor.
• Supports healthy metabolism.

Vitamin B2 (riboflavin), is an essential B vitamin found in many foods. It is water soluble (not stored by the body) and must be regularly replenished through diet. B2 is important in energy production, and is essential for normal fatty acid and amino acids synthesis. Vitamin B2 is necessary for normal cell function, and helps to maintain a healthy nervous system, vision, skin and hair. *
Disclaimer:
These statements have not been evaluated by the Food and Drug Administration.This product is not intended to diagnose, treat, cure, or preventany disease.