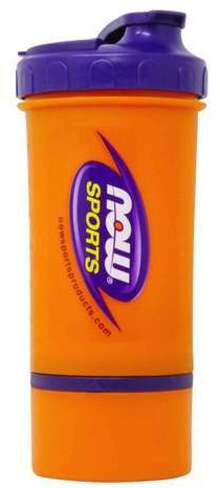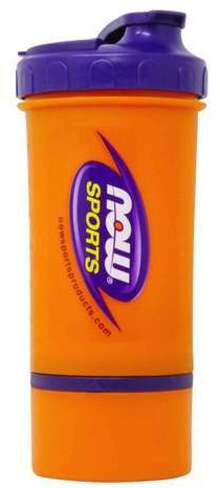 "Shake Up" Your Sports Nutrition with the 3 In 1 Shaker Bottle!
Although NOW Sports has offered a variety of different shaker cups over the years, nothing has come close to our newest version! Our new NOW Sports 3 In 1 Shaker Bottle is a marvel of modern technology.
Produced with space-age polymers, these BPA-free plastic shakers have a removable bottom cup to hold protein powders or other drink mixes, as well as two smaller compartments in the cap for supplements and other pills. These attractive purple-and-orange bottles hold up to 25 fluid ounces, and come with a handy built-in screen to help eliminate clumping for a silky-smooth mixture with minimum effort.