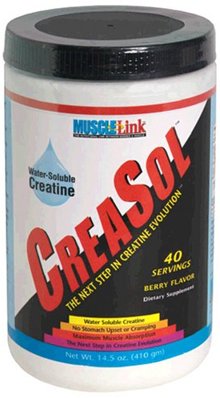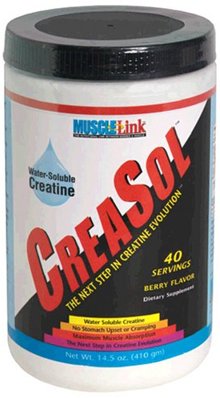 How to Avoid Overpriced, Unproductive Products
Here's why: the delivery system is everything when it comes to creatine! It can't get into your bloodstream and muscle cells unless it is dissolved and absorbed. Delivery is also absolutely critical if you want to stay away from added body fat, stomach discomfort, bloat, diarrhea, outrageous prices and inferior results.
Undissolved Creatine Does Nothing To Build Strength, Power Or Muscle Size
The New Era CreaSol: CreaSol achieves free ionized, 100% SOLUBLE creatine!* Solubility brings plenty of benefits. 100% water-soluble titrated creatine delivers more creatine into your muscle cells.* Having more soluble unbound creatine available in the bloodstream helps to improve performance tremendously, possibly more than creatine, creatine and dextrose, or liquid creatine.* Many athletes who have dismissed creatine can experience the benefits of creatine. And there is no stomach and intestinal distress or cramping, in other words, there is no diarrhea.
How To Get Better Results For A Fraction Of The Cost
Benefits: Technology has now made it possible to dissolve creatine without the high expense of an effervescent reaction. How? With a patented, pH manipulating, creatine-delivery system.
CreaSol achieves this by changing the pH of the water when it is stirred in it. This altered pH allows the creatine to go into solution over 95% of the time, resulting in dissolved creatine. What that means to you is high absorption, more creatine in your muscle cells, more cell volume, more strength and more muscle.* There's no stomach discomfort, no diarrhea, no need to take huge quantities and no gritty taste.* You end up with better performance results than creatine monohydrate, with smaller doses and fewer side effects.*
The best part is CreaSol doesn't react with water vapor in manufacturing and packaging like effervescent creatine. Therefore it can be manufactured and packaged inexpensively, and that means one more huge benefit to you... savings!