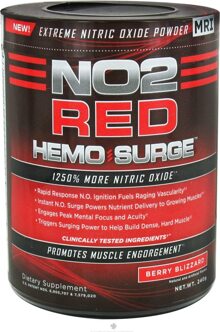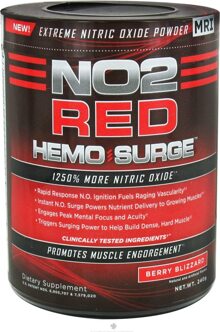 Rapid Response N.O. Ignition Fuels Raging Vascularity
Instant N.O. Surge Powers Nutrient Delivery to Growing Muscles
Engages Peak Mental Focus and Acuity
Triggers Surging Power to Help Build Dense, Hard Muscle
NO2 RED HEMO-SURGE ignites a vortex of hemodilation that erupts from an instant nitric oxide surge.* This "eye of the storm" spawns intense mental focus and massive pumps that help power incredible vascularity and muscle growth.
This product is ship restricted to California.
* These statements have not been evaluated by the Food and Drug Administration. This product is not intended to diagnose, treat, cure, or prevent any disease.