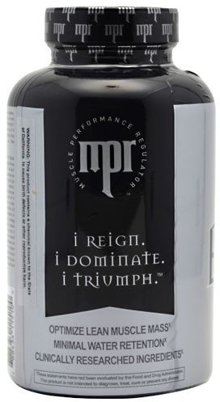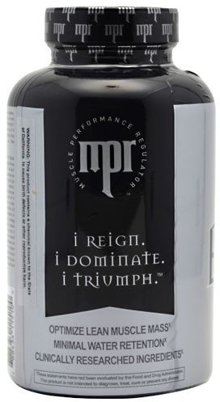 The Precise, Clinically Dosed "Function Specific" Male Hormone Optimizer.
We've spared no expense in order to maximize your natural production of Testosterone by delivering clinically effectual dosages of D-Aspartic acid or DAA. Elavate delivers the same amount of DAA used in clinical research that increased testosterone an average of 42% in healthy men who were at their peak of natural testosterone production (27-37 years old)!
It isn't enough to simply increase Testosterone naturally. In fact, more "T" won't do squat to increase your size, strength or muscularity unless we unlock its pure power in free form. By combining the triple action of Tribulus alatus, Songoria cynomorium and Cistanche deserticola, in clinically effective dosages, Elavate unleashes the pure power of free testosterone by up to 79%.
The ultimate environment for achieving that lean hard look is through through the reduction of estrogen in the body. Elevate contains a clinically effectual dose of Trans-Resveratrol, which has been shown to repress the aromatase genes that convert excess testosterone to the "girly" hormone estrogen, and its derivatives.
Elevate contains key co-factors that insure the critical chemical reactions are running hot. These include Zinc, which has been shown to increase testosterone conversion and Vitamin D-3, a hormone-like vitamin that recent research has shown is deficient in men with low levels of testosterone. In fact, serum testosterone levels have been found to be directly correlated to cellular zinc concentrations and more androgen receptors, which can equate to greater responses from amplified testosterone levels and ultimately greater bodybuilding gains!
Go Beyond Shotgun Testosterone Boosters with Elavate; The Precise, Clinically Dosed "Component" Based Male Hormone Optimizer
As a serious bodybuilder you know the market is full of testosterone boosting supplements that hide behind product names that sound like steroids, but don't do anything to build a better body. What's worse are the potentially toxic "grey market" products that are so crude they simply blow you up with excess water, fat and acne, when you're "ON", only to have any muscle and strength gains fade away, while your manhood shrivels up like raisins when you're "OFF".
Elevate is different, it has been developed by experts in the realm of natural hormone optimization, with the correct potencies and ratios of research proven compounds so your bodies own endogenous (natural) testosterone building factory is optimized.
The result is the first truly effective, banned substance free product that can:
Dramatically Increase Your Bodies Ability to Gain Lean Muscle and Strength*
Greatly Reduce Water Retention and Skin Issues Often Associated with Crude Testosterone Boosters*
Help You Reach Your Goals Faster, AND Keep Your Gains Longer, Without Resorting to Outdated Bulking/Dieting Cycles*
Finally, Reach The Limits of Your Potential For Size, Strength and Muscularity
Advanced bodybuilders who want to be lean, strong and look great all year round, know that building muscle and strength takes more than simply flooding your body with testosterone. In fact, achieving what is called, "high normal" levels of free or unbound testosterone is the hallmark of a super strong and muscular, yet natural looking physique. The reason is simple, the human body was not designed to maintain super-physiological levels of testosterone and doing so leads to increases in a slew of hormones and changes in tightly regulated feedback loops that can make you look and feel worse.
Elavate — The New Standard In Drug Free Bodybuilding Supplementation
In order to achieve significant and lasting muscle and strength gains, you must boost testosterone in a way that allows more of it to remain unbound, and less of it to be converted to estrogens or DHT, which will cause your body to hold excess water, increase body fat storage, and is a major factor in testosterone related hair loss and "man boobs".
The Elavate 100% Potency and Purity Guarantee!
The design and function of Elevate is grounded in science, and so are the individual raw materials we put in every bottle. You see, to get the same hormone optimizing effects shown in the clinical studies we base our formula on, we've become obsessed with the quality and potency of the individual components. When you choose to put Elavate to work to build your ultimate body, you can be 100% sure that we've done the following research, development and manufacturing process "homework" to insure each serving delivers on its promise:
We source each compound based on the precise level of standardization (or potency) for the relevant "active ingredient" shown in clinical studies to be effective (for example, percent resveratrol or specific saponin content).
We independently test each ingredient ourselves BEFORE it goes into manufacturing, and AGAIN in the finished product – this insures quality goes in and is uniform in the final product.
We ONLY manufacture Elavate in a plant that is certified for good manufacturing practices (cGMP), in the presence of zero banned substances (certified NSF).
Advance To Elavate and Look Great All-Year Long
Many bodybuilders have been fooled into thinking they need to gain 30 to 50-lbs of excess water and fat to make substantial gains in strength, lean muscle and body composition, but it's just not true, or practical. Go ahead, step it up with Elavate, the legal, clinically dosed component based male hormone optimizer that works!