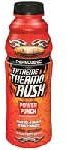 Met-Rx Extreme Thermo Rush Stack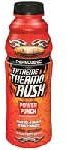 Met-Rx Extreme Thermo Rush Stack
Extreme ThermoRush Stack
The name says it all... If you're looking for a rush of energy to get your through your most grueling workouts, then you definitely need MET-Rx Extreme Thermo Rush Stack!* This is high energy supplementation at its finest!
You simply can't go wrongwith a stack containing:
Taurine
Yerba Mate
Green Tea Extract
Caffeine
Beta-Alanine
Synephrine
N-Acetyl-Tyrosine
SUGAR FREE FORMULA
When energy is what you desire, then MET-Rx Thermo Rush Stack is what you need!* No need for all those messypowders that spill all over the place and leaky shaker bottles, grab one of these RTD's and crush your workout!
MET-RX IS FUEL
FOR THE LEGIT
STRONG.
There is a difference between looking big and being strong.
True strength takes dedication.