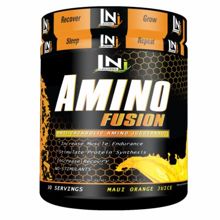 Lecheek Nutrition Amino Fusion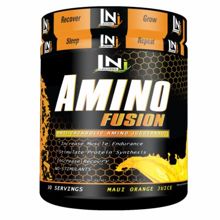 Lecheek Nutrition Amino Fusion
Anti-Catabolic
Amino Juggernaut
ANTI - CATABOLIC
Amino Fusion™ uses a precise of amino acids to prevent the body from attacking your hard earn muscle.
HORMONE AND SLEEP
Amino Fusion uses a key ingredient called L-Tryptophan which helps the body naturally produce growth hormone and leads to better sleep patterns.
NUTRIENT UPTAKE
Amino Fusion uses 1 gram of Betaine Anhydrous to assist in amino acid uptake.
FLAVOR
Available in two flavors (Cherry Limeade and Maui Orange Juice) with many more to come, we pride ourselves in having the best flavors in the industry.
What is Amino Fusion?
Amino Fusion is anti-catabolic amino acid juggernaut designed to taste amazing and lend amazing results.