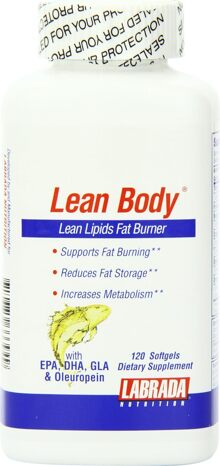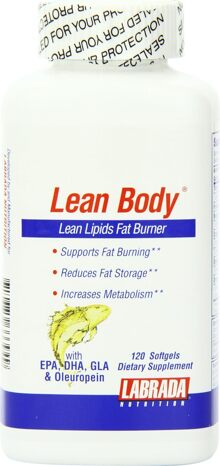 Labrada Lean Body Lean Lipids Fat Burner
Increased Fat Burning & Fat Loss*
Lean Muscle Support & Recovery*
Reduced Inflammation*
Enhanced Brain Function & Memory*
Overall Health & Wellness Support*
Are You Getting the Most from Your EFA Supplement?
If you're a regular essential fatty acid (EFA) user – or have just started researching these products – you've made a great choice. EFAs have earned their reputation as "must-have" supplements by helping to improve brain and heart function as well as overall health.
But what if you could get even more from your EFA supplement? What if, along with experiencing the benefits mentioned above, you could also get extra help in trimming unwanted fat from your waistline and building/toning lean muscle tissue?
You might be thinking, "But how is an EFA supplement supposed to do what a fat burner or muscle toning product is supposed to do?" The answer is simple. When you have a multi-function supplement like Labrada's new Lean Body Lean Lipid Fat Burner, you get all of the benefits of EFAs plus fat-burning and lean muscle support rolled into one!*