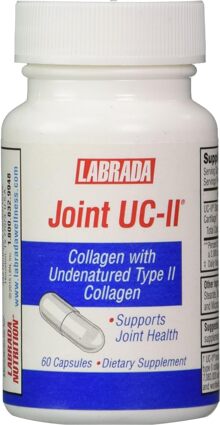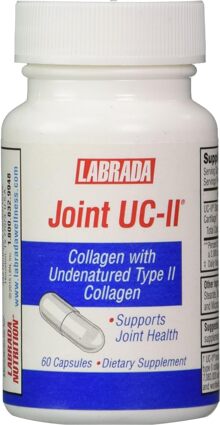 JOINT UC-II
Collagen with Undenatured Type II Collagen
TELL ME ABOUT IT
LABRADA's JOINT UC-II Collagen with Unenatured Type II Collagen is a specially formulated dietary supplement developed to support joint health.*
BENEFITS
JOINT UC-II Supports Joint Health
Contains a natural, safe, and effective patented dietary ingredient.

Consists of hi-quality collagen with undenatured type II collagen.

Has been formulated to help support overall joint health.*

Comes in a small and convenient easy-to-take capsule.
FAT LOSS OPTIMIZER*
SUPPORTS JOINT HEALTH*
NATURAL SAFE EFFECTIVE
HI-QUALITY INGREDIENTS
Lee Labrada Says:
"Use Joint UC-II as part of your joint support nutrition, to promote healthy joints.* Use Joint UC-II in conjunction with LABRADA ElastiJoint for a highly effective joint support stack, ideal for strength athletes."