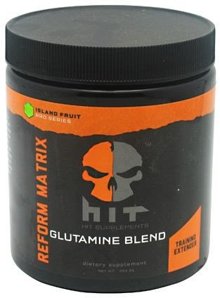 HIT Supplements Reform Matrix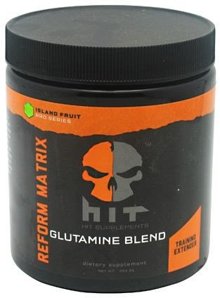 HIT Supplements Reform Matrix
The Perfect Answer for
Maximum Endurance.
Increase Training Capacity
Help Fight Fatigue
Speed Staminia Recovery
Reduce Muscle Soreness
Performance Matters
Train Longer! Increase your ability to train harder and longer.
How We Made It Right
SUSTAMINE
L-Alanyl L-Glutamine
Sustamine is a dipeptide of glutamine that provides several substantial benefits such as enhanced recovery, immune system support, and increased metabolic rate.* On top of these benefits, research suggests that Sustamine is absorbed more than 200 times better than standard L-glutamine. This means you get better results while having to use less.*
CARNOSYN
Beta-Alanine
Delay muscular fatigue and up-regulate creatine phosphate utilization. Promote muscular endurance and improve workout performance.
WHAT Is Muscle Matrix?
Whether you train to increase endurance, better your performance, or gain more muscle your body quickly depletes your glycogen storage and starts breaking down your muscle. When this happens, you reach failure faster and have shorter periods of activity.*
Glutamine is one of the most beneficial supplements you can add to your workout regimen because it is not only an essential part of the building blocks of protein and muscle growth, but it also stops the muscle breakdown that occurs after extended periods of stress during training. REFORM MATRIX helps to support the replacement of these much needed glycogen stores and gives you the needed longevity during training to reach the next level.*