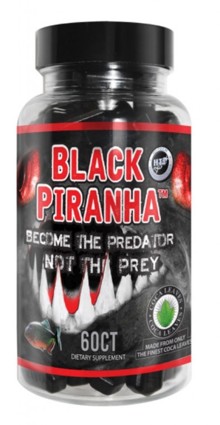 Hi-Tech Pharmaceuticals Black Piranha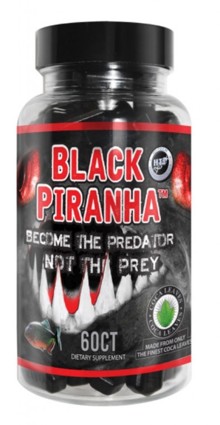 Hi-Tech Pharmaceuticals Black Piranha
That's right, Hi-Tech Pharma's second coca leaf based fat burner is out, hot on the heels of the super successful Lipodrene Elite!
Black Pirhana Ingredients
You can read the most about the ingredients inside at our Black Pirhana Fat Burner blog post!
Become the predator of fat
Become The Predator Not The Prey With This New Weight Loss Masterpiece!
Lethal Diet & Energy Aid!

Hi Tech Pharmaceuticals is back with the strongest fat burner with Coca Leaves that they have ever released. This promises to be one of the most effective supplements for burning fat, increasing energy and suppressing appetite that Hi Tech Pharmaceuticals has ever released.
Lethal Diet & Energy Aid!Lethal Diet & Energy Aid!

Hi Tech Pharmaceuticals Hi Tech Pharmaceuticals
Note: Manufacturers continually change product specifications. While we try our best to keep product descriptions up to date, they do not necessarily reflect the latest information available from the manufacturer. We are not responsible for incorrect or outdated product descriptions and/or images.
FDA: These statements have not been evaluated by the Food and Drug Administration. This product is not intended to diagnose, treat, cure, or prevent any disease.