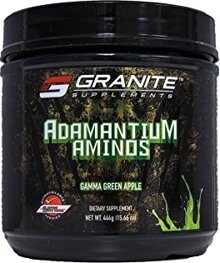 Granite Supplements Adamantium Aminos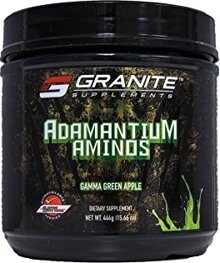 Granite Supplements Adamantium Aminos
John Meadows returns with the Granite Supplements Adamantium Aminos (link goes to our blog post with a full ingredient analysis). This amino acid blend has PeakO2 cordyceps extract, which adds a crazy endurance factor -- and John's team does the best job we've seen masking the taste of it so you keep coming back for more!
Our Adamantium Aminos Review
Mike and Robert debate the name and then dive into the product -- the Gamma Green Apple is the clear winner!
Other product details:
Workout Duration

Peak strength

Anaerobic peak power

Oxygen utilization

Ability to uptake oxygen