Quick Links to Our Prices
How does this work and how do stores get listed? See our disclosure below to learn more. Price History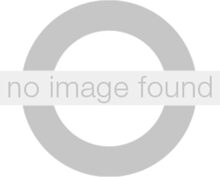 GNC Amplified Creatine XXX
Micronized, strength-enahnacing creatine
NEW WITH 10G MICRONIZED CREATINE STRENGTH & POWER ENHANCER
Powerful Creatine + Glycogen-Loading Carb Blend Increases Upper Body Strength 12%
Features 3g Micronized Arginine and 7g Amino Acid Complex
The Ultimate Performance Supplement Breakthrough.
Pro Performance AMP Amplified Creatine XXX has taken creatine supplementation to a whole new level. This powerful formula includes a clinically studied strength enhancer for superior muscular creatine absorption, amino acid delivery and glycogen re-loading.* It's created with a 10g Micronized Creatine Matrix Blend to deliver fast fuel for powerful performance. This innovation keeps delivering with an amino muscle surge providing a clinically studied blend of amino acids, including branched chain amino acids (BCAA), and carbohydrates to help to help reduce the breakdown of muscle during intense training.* This advanced formula supplies three of the most critical components to training, creatine, amino acids, and carbohydrates, designed for serious and hardcore athletes striving to go beyond their maximum potential. In the body, creatine is converted to creatine phosphate which helps fuel skeletal muscles and provides support for immediate energy production during high-intensity workouts, while amino acids are involved in protein synthesis for the muscle growth and repairing process.* Amplified Creatine XXX give you the most powerful creatine and amino acid system available to today.
Where's the Proof?
Numerous studies have shown the benefits of creatine and amino acids for training. The supplementation of creatine may help improve athletic performance and promote cellular hydration while amino acids promote the growth and repair of tissues, including muscles.* Our research and development experts have taken the science and developed a powerful creatine formulation… Amplified Creatine XXX loaded with a blend of ingredients that significantly maximize the effects of creatine and amino acids.* Carbohydrates are the body's main source of post-workout recovery and energy, this formula is infused with a 33-gram supply of dextrose, a fast-acting carbohydrate, to help spike insulin and drive creatine and amino acids into the muscles more efficiently.* It also includes micronized creatine precursors designed to help fuel your body's natural creatine production process. This clinically researched creatine and carbohydrate blend has been shown to dramatically increase bench press, vertical jump and 100 yard dash performance.* Making it more extreme, additional research shows the amino acid and carbohydrate blend delivers the power of 40 grams of amino acids, providing benefits to your muscle and energy levels to help enhance performance.*
Who should be taking Amplified Creatine XXX
It's not for everyone-it's for the select hardcore. The serious athlete. The dedicated, highly-competitive fitness athlete, and weekend warrior who wants the edge. You're serious about sports nutrition and we know what you're looking for in an advanced creatine formula. If you are ready to take your workouts to the next level and want to increase athletic performance through effective creatine and amino acid delivery with just one product, take Amplified Creatine XXX!