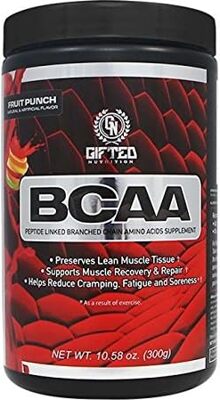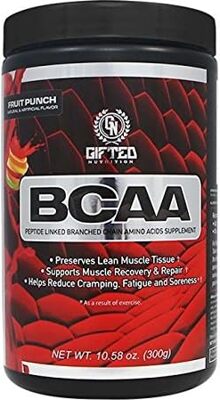 BCAAs are essential amino acids, obtained from high protein sources. The ideal 2:1:1 ratio for adult athletes and ftness enthusiasts of Leucine, Isoleucine and Valine enhances the metabolism of proteins directly into the muscle tissue. Now you can maximize lean muscle growth and reduce catabolism, or muscle waisting. In addition, BCAAs can help maintain mental focus and acuity during physical activity.
Leucine
helps the preservation of lean muscle tissue by metabolizing into energy in the form of glycogen (glucose).
Isoleucine
helps expedite muscle repair and recovery after intense physical exercise by helping to maintain potential energy stores needed to fuel the recovery process.
Valine
aids in the detoxifcation and neutralization of waste products like ammonia during and after exercise to help reduce cramping, fatigue and post-exercise soreness. It also works synergistically with leucine and isoleucine to aid recovery.