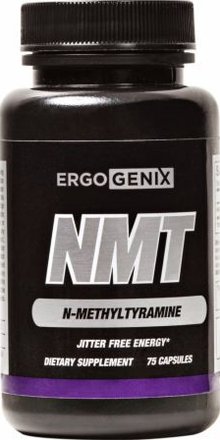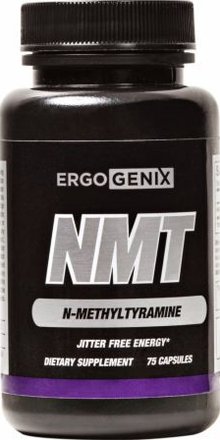 What Exactly is NMT?
NMT is short for n-methyltyramine, a novel version of the compound L-Tyramine. Its main mechanism of action implies that it releases norepinephrine, giving you instant energy when you need it. NMT also has many other effects, including, the release of other various neurotransmitters, an increase in insulin secretion, and a decrease in blood sugar levels. It is also known to block a receptor known to promote fat storage.*
Benefits:
Enhanced alertness and energy will assist in a strong mind and body relationship for even the toughest workouts*
Increased endurance by providing long lasting clean energy and suppressing the effects of fatigue*
What About Vasoconstriction from Usage of Stimulants?
In the case of NMT, vasoconstriction during exercise is not likely because the α1-adrenergic receptors activated by the norepinephrine released by NMT can be selectively blocked by sympathetic nervous activity, allowing the β2-adrenergic receptors to dominate.*
In Short, NMT is Known to:
Reduce pre-workout fatigue with a sustained boost in energy*
Significantly increase adrenergic, dopaminergic and serotonergic neurotransmitters by acting as an indirect sympathomimetic amine*
Increase insulin secretion and decreases blood sugar levels*
Block the receptor that promotes fat storage*
Augment short-term and long-term energy stores for explosive power and prolonged endurance*
Stacking
NMT is the ultimate stackable product. Add one capsule of NMT to your favorite Pre-workout or Fat Burner to take your experience to a whole new level!