Quick Links to Best Prices Price History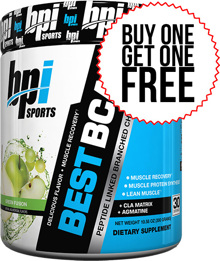 Muscle
Physique
Post-Workout
2g
Creatine Mono
1g
revigor
35
calories
How It Works
The combination of creatine and Revigor, the amino acid metabolite HMB, have been clinically suggested to support muscle strength and body composition.* Take up to 3 servings per day, with one right after your workout, to get lean and toned.*
2g CREATINE MONOHYDRATE:

Produces explosive power and strength*

1g OF REVIGOR HMB:

Helps muscles recover by protecting muscle tissue, preserving muscle cells, and promoting muscle growth*

35 CALORIES:

Helps meet your lean-body goals
2g
Creatine Monohydrate
Creatine provides your muscles with the high-energy molecules needed to produce energy. Increasing your body's creatine stores promotes phosphocreatine re-synthesis and subsequent quick-energy production - allowing you to train harder. In fact, creatine has been found to increase strength and maximal power by up to 15% and can also improve lean body mass.*
How Revigor HMB Works
Preserves
muscles by strengthening
muscle cell membranes †
Protects
muscle tissue by reducing
the breakdown of protein †
Promotes
muscle growth by increasing
protein synthesis †
It is most important for REVIGOR HMB to be available to muscles immediately post-workout. So, 2 servings throughout the day (1.5g per serving), with one of them coming right after a workout, is recommended (Wilson et al 2008).*
Putting HMB To The Test
In a randomized, blind experiment, 41 healthy adults, 19-29, were given a protein supplement with and without HMB. They then weight trained 1.5 hours a day, 3 days a week for 3 weeks. At the conclusion of the experiment, the HMB group's overall muscle strength increased by 18%, more than doubling the 8% the control group increased (Nissen et al 1996).*
IS ALL HMB THE SAME?
NO. It is important to look for the real HMB to know you are getting the form of HMB that has actually produced beneficial results in clinical studies. The REVIGOR HMB found in EAS products uses the specific form of HMB (calcium beta-hydroxy-beta-methylbutyrate) from Metabolic Technologies, Inc. that has been most thoroughly investigated in clinical studies (Abumrad et al 2011).
Build Muscle Safely
Certified to be tested for banned substances.