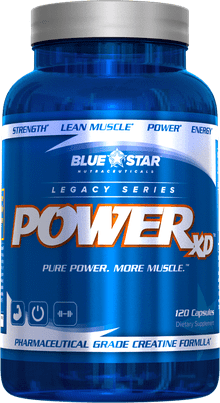 Blue Star Nutraceuticals Power XD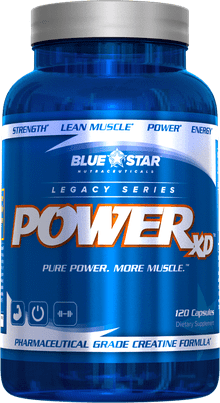 Blue Star Nutraceuticals Power XD
POWER-XD
MUSCLE*
POWER*
STRENGTH*
HIGHLIGHTS
EXPERIENCE A DRAMATIC STRENGTH AND POWER INCREASE*
FULLER, MORE VOLUMIZED MUSCLE*
Power XD supercharges your ATP, the major energy source you use when you're lifting weights and doing high intensity workouts. You'll lift longer, and you'll lift heavier.*
PURE POWER.
MORE MUSCLE.
BY THE NUMBERS
18
18% INCREASE IN POWER*
10
30
THIRTY DAY SUPPLY
BETTER BY DESIGN.
FAQS
HOW DO I DOSE POWER XD FOR BEST RESULTS?
Ideally, take one serving upon rising and one serving before your workout and on non-workout days, take one serving upon rising and one serving before bed. If you are over 200 lb, we suggest doubling your dose.
IS POWER XD DANGEROUS?
No, Power XD isn't a dangerous artificial product. The core ingredient is found naturally in low doses in meat and fish.
DO I NEED TO TAKE A BREAK, OR "CYCLE" OFF POWER XD?
No. In fact, there are possible health benefits associated with continuous daily usage.
Blue Star Nutraceuticals is a dietary supplement company that designs, develops, manufactures, markets and retails the best sports nutrition products in the world. We follow the strictest manufacturing practices ensuring potency, purity and safety of our products. A brand synonymous with elite level athletes, performance and physiques, delivering superior results to people just like you. What you notice as a user is that our supplements have a lot more pop. They're just that much stronger, and you feel them that much quicker.