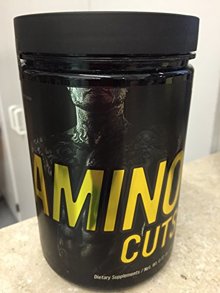 Black Market Labs Amino Cuts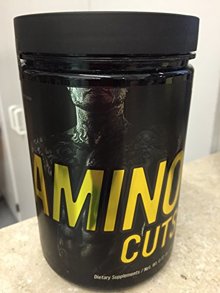 Black Market Labs Amino Cuts
BlackMarket Amino CUTS
Amino Cuts is an Acid Product design by BlackMarket that provide Fat Burner that supports muscle building. It combines weight loss components with muscle building components to help you managed that balance you want between increasing muscle and decreasing fat. Amino Cuts created to help push your limits, this supplement is a 2 in 1 product with 6 grams of premium 2:1:1 Aminos mix it up with industry leading fat burners L-Carnitine, Advantra Z, and Capismax reduce post-workout pains.
---
Advantra Z
Is a special form of bitter orange extract. It is a natural substance that increases the rate of fat disruption that will give you quick repair of muscle pain.
---
2:1:1 BCAA
Is an amino acid commonly used to gain fat metabolism fastest. Its improves fat-burning potential and raises energy levels, BCAA provide optimalization for your muscle growth.
---
L-Alanine
Give you quick recovery process after workout so your muscle and stamina are back in top form to give you plenty of time to workout again at the gym.
---
L-Carnitine
L-Carnitine is a proven fat incinerator helps the body produce more energy. It is important for heart, brain intelligence, muscle movement, and many other body processes.
---
Capsmax
Capsmax Is a combination of red pepper extracts that promote higher fat loss. Capsmax is designed to limit intestinal stress associated with these compounds. Capsicum also free fat burner that boosts metabolism to your body also increase recovery speed, and incinerate fat.
---
Synephrine
Sypnephrine is the best way to fill void left by Ephedrine when it got banned. It is a most better fat burner with craving suppression and perfect metabolism boosting.
---
L-Valine
L-Valine is the most important ingredients in this supplement, It is well settled at this point that these BCAAs produced what you need post workout to build and maintain muscle perfectly.
---
Why BlackMarket Amino CUTS is good for you?
Thermogenic best fat burner ever.
Quick repair muscle and rebounded function from pain
Provide bigger stamina to your body.
Anti-Catabolic managed Fat instantly*
---
Ingredients inside Amino CUTS
2:1:1 BCAA
L-Leucine
L-Isoleucine
L-Valine
L-Alanine
L-Carnitine Tartrate
Capsicum Extract (Capsimax)
Synephrine (Advantra Z)