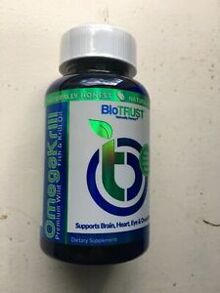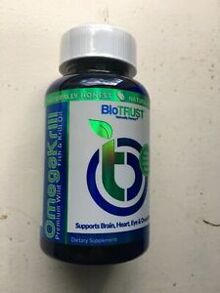 NO FISH BURPS. Fresh, clean, and pure oils and potent antioxidants mean no fishy aftertaste!

HIGH DHA FORMULA. While the majority of fish oil supplements contain mostly EPA, OmegaKrill 5X contains substantially more DHA, which is critical for heart, brain, and eye health and for supporting healthy levels of inflammation.

5-STAR IFOS RATED. Third-party tested for rancidity, contaminants, and reliable dosing. OmegaKrill 5X meets or exceeds world's most stringent standards for quality.

JUST 3 SMALL SOFTGELS DAILY. No need to choke down handfuls of large pills.

GMP QUALITY ASSURED. Independent laboratory testing ensures potency and purity.
More