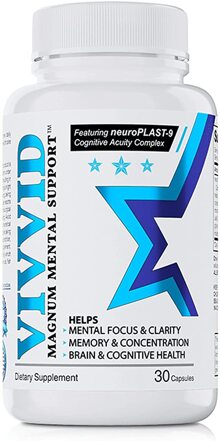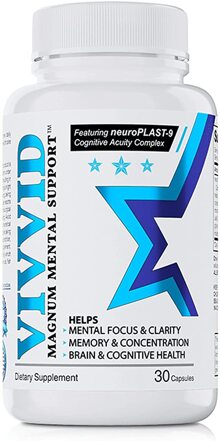 BOOST MEMORY, FOCUS, & CONCENTRATION: BELDT Labs' best memory supplement is here! VIVVID is a focus and brain booster to help you improve memory & stay focused throughout the day. With St. Johns Wort, L-Glutamine, Phosphatidylserine (Lecithin and Phosphatidylserine), Bacopa monnieri, Gingko biloba, N-Acetyl L-Carnitine HCl, Dimethylaminoethanol (DMAE) Bitartrate, Vinpocetine, Huperzine A.

UNIQUE BLEND FOR IMPROVED NEURAL PLASTICITY - Featuring neuroPLAST-9 Cognitive Acuity Complex, VIVVID effectively assists in "neuroplasticity", which is the improvement of cell communication and overall long-term neural health.

USED AND BACKED BY PROS - Preferred by Elite MMA Fighters, including UFC and Bellator veterans and their personal trainers, plus numerous other high-intensity athletes of all fitness levels.

QUALITY PROMISE - If you are not 100 PERCENT satisfied with the way you look and feel within 60 days, simply contact us for a full refund, no questions asked. That's the power of confidence.

CLAIM YOUR COMPLEMENTARY GIFT - Each purchase includes your very own copy of the "Pitchfork Fat Loss" E-Book, which can be instantly downloaded. A 14.95 value, at absolutely NO CHARGE to you.
More