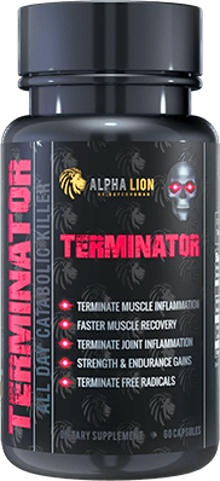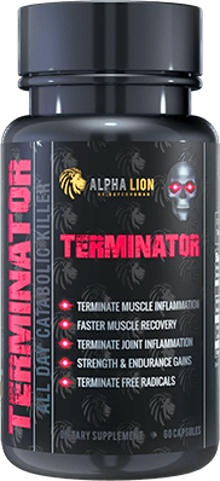 24 Hour Catabolic Killer†

The "ARNOLD" of Antioxidants†

Speed UP Muscle Gains†

Ramp UP Muscle Recovery†

Train Harder, feel BETTER†
[end-short-description]
Do you ever feel like you are working super hard in the gym, bthe visual results just don't seem to be showing?
Did You know that every time you smash a chest workout, heck, every time you exert energy throughout the day…
Your cells automatically produce something called Free Radicals.
They're like full time "GAINS STEALERS"… constantly trying to steal the results of your hard work AWAY FROM YOU!
So unless you step in and TERMINATE these Free Radicals…
You'll likely feel like you're destroying your body…
Or just won't see the visual results that your hard work deserves to see!
The good news is…
When you TERMINATE the Free Radicals each day…
It's WAY easier to feel like…
You're ALWAYS ready to destroy the next workout… day after day…which yields LIGHTNING FAST visual results!
What's the SOLUTION?
Simply take 2 Capsules of the maximum dosed and science backed TERMINATOR and you never have to worry about free radicals again!
TERMINATOR is a 100% all-natural Astaxanthin supplement.
It was created to dramatically help fight against Free Radical-induced damage;
TERMINATING these savages dead in their tracks…
STOP The CATABOLIC KILLERS Inside Your Cells Destroying Your Gains
†These statements have not been evaluated by the Food and Drug Administration. This product is not intended to diagnose, treat, cure, or prevent any disease.
**not suitable for persons under 18 years old.