Warning: This product is not currently available at any store.
Click the button above and PricePlow will email you when the first store has it in stock!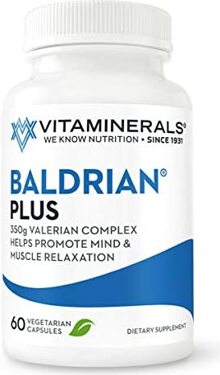 Vitaminerals Baldrian Plus
Vitaminerals is the only company that biologically standardizes Valerian for reproducible effective activity. The use of valerian was recorded as far back as the 15th century. 70 years ago two German biologists, Kochmann and Kunz, developed an accurate bio-assay that accurately measured true physical activity, not merely weight or content. Over 40 years ago, long before others even uttered the word ´standardized,´ Vitaminerals adopted this methodology to supply Baldrian exclusively to the profession providing a safe, natural product with consistent, reproducible results. Today it is still the standard by which others are measured.