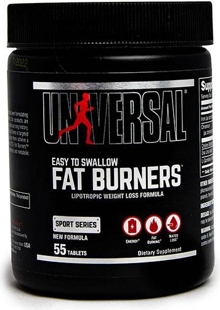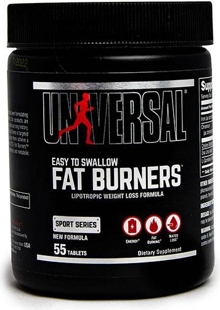 Sometimes, you don´t want all
the thermogenic fat burners-the stimulants like synephrine and caffeine. Maybe you´re a natural bodybuilder who wants to avoid these ingredients. Whatever the reason, Fat Burners and Easy-To-Swallow (ETS) Fat Burners have been made especially for you.
Fat Burners is a lipotropic and metabolic support complex which contains over 10 nutrients designed to help you reach your goals naturally*. Fat Burners may help your body's ability to release stored body fat and then transport them into the mitochondria of the cells where they can be burned for energy.* Fat Burners also comes in a smaller, easier-to-swallow size.