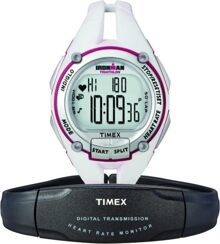 Timex Ironman Road Trainer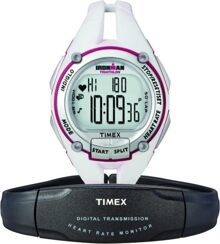 Timex Ironman Road Trainer
Digital Transmission eliminates crosstalk or interference.
Chronograph with 50 lap memory Conscious.
5 Target Zones, 1 Custom Zone.
Zone Alerts.
BPM, or Percent of Max.
Countdown Timer w/ repeat.
Alarm.
Automatic Recovery Rate Timer.
Review: Total Time, Time in Zone, Avg., Peak, Min. HR, Calories burned.
Chest Strap Included.
100 Meter water resistant rating.