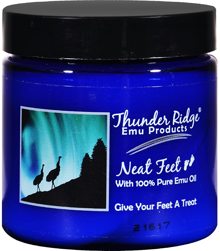 Thunder Ridge Emu Products Neat Feet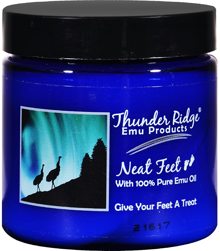 Thunder Ridge Emu Products Neat Feet
Neat Feet with 100% Pure Emu Oil
Give Your Feet A Treat

Aloe Vera, Tea Tree Oil, and Emu Oil combine in our natural foot cream maknig it not only an excellent moisturizer for dry, cracked feet but also a great product for diabetic.
* These statements have not been evaluated by the Food and Drug Administration. This product is not intended to diagnose, treat, cure, or prevent any disease.