Quick Links to Our Prices Price History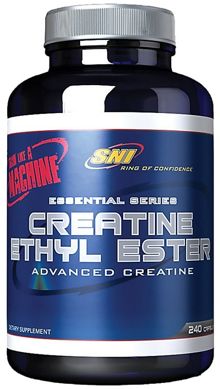 What is Creatine?
Creatine is 100% natural and produced by our bodies in the liver, kidneys and pancreas. In fact Creatine has a high concentration in many foods such as red meat and fish.
What's is Creatine Ethyl Ester?
CEE is Creatine Monohydrate with an ester attached, which is an organic compound clinically created through a reaction of Carboxylic Acid and Alcohols.
Creatine supplies energy to our muscles once transported into the bloodstream.* Once it reaches the muscles, it's converted into Creatine Phosphate which regenerates the muscles ultimate energy source - ATP (Adenosine Triphosphate).*