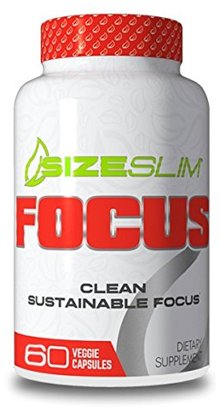 SizeSlim Pre-Workout Focus + Stamina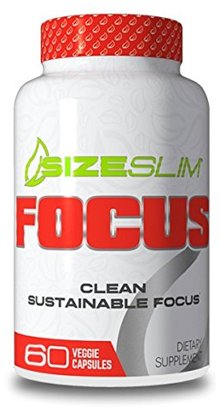 SizeSlim Pre-Workout Focus + Stamina
REDEFINING THE POWER OF HEALTH
PRE-WORKOUT THAT WORKS AS HARD AS YOU DO, WITHOUT THE ARTIFICIAL FLAVORS OR SWEETENERS.
LOW IN STIMULANTS
LONG LASTING ENERGY*
INCREASE PUMP AND STAMINA*
SizeSlim PRE-WORKOUT is designed to increase your energy and performance levels in the gym.*
SizeSlim PRE-WORKOUT provides you with the focus you need to help you get "in-the-zone" and power through your workout without the uncomfortable jitters.*
SizeSlim PRE-WORKOUT features key ingredients to help improve blood flow and provide you with a better "pump" while training. SizeSlim PRE-WORKOUT kicks in fast to increase stamina during exercise and stays with you until your last rep!*
Citrulline Malate 2:1
This amino acid works to improve blood flow and nutrient delivery to the muscle cells during training, enhance nitric oxide production for better pumps, and helps to delay the onset of fatigue during intense training.*
Beta-Alanine
Helps to increase training volume and strength by buffering lactic acid and thus delaying the onset of muscle fatigue.*
Schisandra
This Chinese herb helps fight free radical damage and lower the bodies inflammatory responses following exercise. Schisandra has also been shown to help support healthy hormone balance, improving our ability to deal with physical and psychological stressors.*
Agmatine Sulfate
Works with Citrulline Malate to improve vasodilation which helps to improve muscle pumps. Anecdotal evidence suggests these pumps may help to increase the rate of protein synthesis, allowing for a potential increase in the rate of muscle growth.*
Norvaline
When your body produces nitric oxide it also produces enzymes that restrict that production. Norvaline works to inhibit Arginase which is producted by the body to inhibit Nitric Oxide production resulting in even better "pumps" and nutrient transportation during and after exercise.*
CDP Cholines
A neurotransmitter found to support mental function and energy. CDP Choline as also been shown to aid in the improvement of overall brain health and mental focus by protecting the health of neurons and other brain cells.*
Flavor without sacrifice
clean. simple. delicous.
SizeSlim RECOVERY is sweetened naturally with STEVIA and is made with only NATURAL FLAVORS to support your healthy lifestyle without sacrificing taste or performance.*
CITRULLINE-MALATE
BETA-ALANINE
SCHISANDRA
AGMATINE SULFATE
CAFFEINE
CDP CHOLINE
NORVALINE
3G
1G
1G
750MG
200MG
100MG
100MG
6G
2G
2G
1.5G
400MG
200MG
200MG
SIZESLIM
WEIGHT LOSS SUPPORT
SIZESLIM
PRE-WORKOUT
SIZESLIM
RECOVERY
SUPPORT APPETITE CONTROL*
INCREASE WORKOUT PERFORMANCE*
REDUCE MUSCLE SORENESS & INCREASE PROTEIN SYNTHESIS*
ALL NATURALAND BOTANICAL INGREDIENTS*
STEVIA SWEETENED NATURALLY FLAVORED
7G OF BCAAs IN A POWERFUL 5:1:1RATIO
CLEAN & SUSTAINABLE ENERGY*
ENHANCE PUMP & IMPROVE STAMINA*
STEVIA SWEETENED NATURALLY FLAVORED
NO ADDED CAFFEINE OR STIMULANTS*
BOOST MENTAL FOCUS*
ADDED ELECTROLYTES FOR HYDRATION*