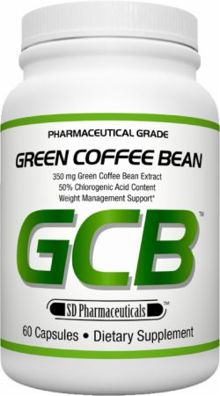 SD Pharmaceuticals Green Coffee Bean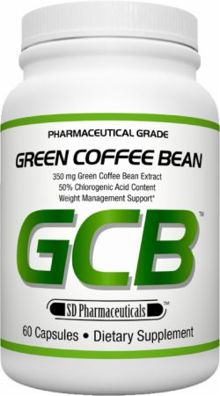 SD Pharmaceuticals Green Coffee Bean
High Quality Green Coffee Bean
SD Pharmaceuticals' Green Coffee Bean GCB delivers 350 mg of top-quality Green Coffee Bean powder in every capsule! In addition, SD Pharmaceuticals' Green Coffee Bean GCB delivers 50% chlorogenic acid content to support weight loss.*
What is Green Coffee Bean?
Green coffee beans are coffee beans that have not yet been roasted. The roasting of coffee beans reduces the chlorogenic acid levels. That's why green coffee beans have a higher level of chlorogenic acid compared to regular, roasted coffee beans. The chlorogenic acid component in green coffee is what's thought to be responsible for several of its pharmacological effects, including fat-loss support.*
How Does Green Coffee Bean Work?
The chlorogenic acid constituent of green coffee bean may support weight loss by having modulating effects on glucose metabolism. More specifically, green coffee bean may help reduce postprandial glucose concentrations and glucose absorption in the intestine.*