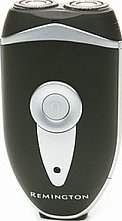 Remington Dual Head Rotary Travel Shaver, R-91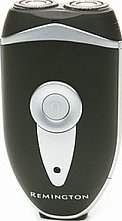 Remington Dual Head Rotary Travel Shaver, R-91
New!
Individually Flexing Dual Track Cutters
2 Flexing Heads
Adjust To Your Face
Rechargeable
Cordless Razor
Surgical Grade
Steel Blades
Great For:
Work
At The Gym
Quick Weekend Shaves
Quick!  Versatile!  Convenient!
The Remington Dual Flex shaver has two shaving tracks instead of one.  That means a faster shave in fewer passes.  And the compact design makes it great for use at home, at work, the gym - just about anywhere!
Two Floating Heads
Push Button Start
Charging LED Indicator
Standard Rotary Head
Remington Dual Track
Made in China
Please Note: This item has been built to U.S. electronics specifications and may need additional modifications or converters to be used in countries other than the U.S. and Canada.
* These statements have not been evaluated by the Food and Drug Administration. This product is not intended to diagnose, treat, cure, or prevent any disease.