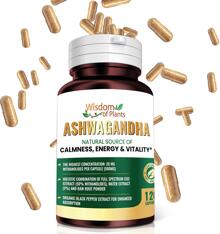 Rainbow Light Protein Energizer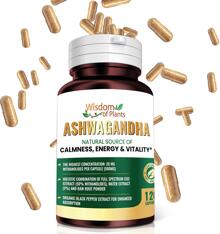 Rainbow Light Protein Energizer
Protein Energizer™ is a convenient, great-tasting source of protein and energy support. This high-protein and low-fat shake contains 4g-carbohydrates,14 g of brown rice protein, targeted superfoods, botanicals, fiber, as well as digestion-supporting enzymes for comprehensive energy and stamina support.* Rainbow Light's formula is 100% natural and free of artificial colors, flavors sweeteners, preservatives or other additives. Protein Energizer™ contains no added sugar or lactose and is Allergen SafeGuard guaranteed to contain no gluten, soy, yeast, milk, eggs, nuts fish or shellfish. It is also VeganGuard guaranteed vegan, vegetarian and free of animal products. Protein Energizer™ can be mixed with a favorite beverage for a healthy, delicious, immediate protein boost!
Protein from Nutrient-Rich Brown Rice
Protein Energizer™ delivers 14 g of brown rice protein to support healthy energy throughout the day.* Non-allergenic brown rice is an easy-to-digest, gluten-free source of protein and provides a complete amino acid profile.
Targeted Herbal Blend Promotes Energy and Stamina
An 80 mg Energizing Herbal Blend, (equivalent to 402 milligrams of herbal powder), is complete with stimulant-free adaptogenic herbs, including eleuthero, American ginseng and rhodiola, that help promote energy and stamina.*
Superfoods Deliver Nutrition and Support Energy
720 mg of nourishing green foods, including 200 mg of organic spirulina, along with kale, spinach, and beet, provide whole food nutrition and fuel for natural energy.*
Fiber and Plant-Source Enzymes Promote Natural Digestion
Each serving of Protein Energizer™ provides 3 g of fiber in every serving to support regularity and heart health and to help maintain healthy cholesterol levels already within a normal range.* Broad-spectrum, plant-source enzymes, including 30,000 PU of bromelain, 4,500 HUT of protease, and 352.5 DU of amylase, break down protein for optimum assimilation and energy release with no noticeable stomach upset or bloating.*
Purity Guarantee: Vegan; Free of Most Common Allergens; Gluten-Free, Sugar-Free, Lactose-Free & 100% Natural
Protein Energizer™ is VeganGuard guaranteed to be free of animal products. Allergen SafeGuard guaranteed to be free of gluten, soy, yeast, milk, eggs, nuts, fish or shellfish. Protein Energizer™ is also guaranteed to be 100% natural, containing no artificial colors, flavors, sweeteners, preservatives or additives.
Product Highlights
Delivers 14 g of nutrient-rich and gluten-free brown rice protein to support healthy energy levels throughout the day*
80 mg Herbal Blend helps promote energy and stamina, with stimulant-free adaptogenic herbs, including eleuthero, American ginseng, and rhodiola*
720 mg of nourishing green foods, including spinach, kale and organic spirulina, provide whole food nutrition and fuel for natural energy.*
Natural digestive support with broad-spectrum, plant-source enzymes and 3 g of fiber per serving.*
VeganGuard: Free of animal products
Allergen SafeGuard: Contains no gluten, soy, yeast, milk, eggs, nuts, fish or shellfish
100% Natural - Free of artificial colors, flavors, sweeteners, preservatives and additives