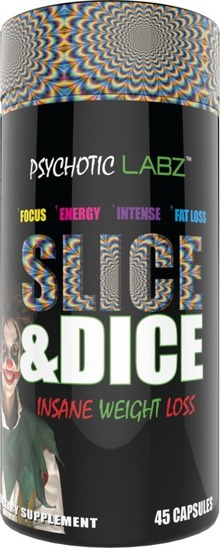 Psychotic Labz Slice & Dice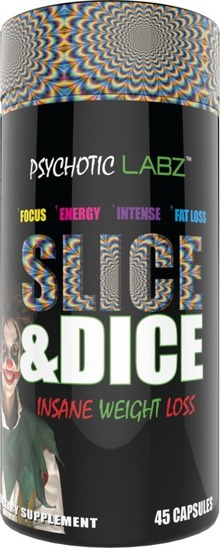 Psychotic Labz Slice & Dice
While Supplies Last!
Focus, Energy, Intense Fat Loss!
Slice & Dice is a state of the art fat murdering supplement designed only for the advanced user. Slice & Dice can increase energy, fat loss, and lends a thermogenic effect unlike any other product on the market. Slice & Dice will not only help you burn fat but also help increase energy and elevate your mood. Slice & Dice your FAT TODAY!

Slice & Dice Key Features:

1. Extreme Thermogenic
2. Increase Energy
3. Suppress Appetite
4. Boost Metabolism
Note: Manufacturers continually change product specifications. While we try our best to keep product descriptions up to date, they do not necessarily reflect the latest information available from the manufacturer. We are not responsible for incorrect or outdated product descriptions and/or images.