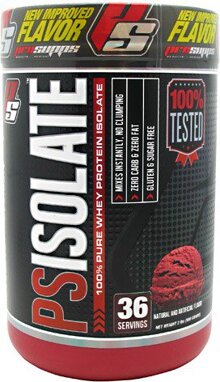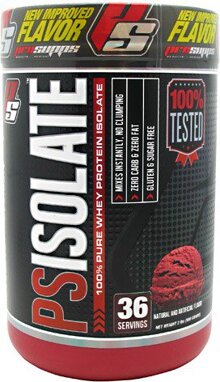 PS ISOLATE?
PS Isolate a 100% pure, non-denatured, non-acid treated whey isolate with absolutely no whey concentrate, ion exchange or other cheaper forms of protein blended in. It is an easily digested pure whey isolate that quickly delivers full-spectrum amino acids into the blood thereby maximizing protein synthesis and helping reduce muscle tissue breakdown.* With 20 grams of the purest whey isolate protein available, you get a protein with the highest level of absorption and bioavailability.*!
High Performance Isolate
Zero carbs, Zero fat*
Easily Digested*
Triple Cold Filtered (4x smaller than micro filtered)*
Absolutely NO Ion Exchange, heated or acid treated protein*
Fast absorption, pure whey isolate, ideal for pre/post workout*
HOW TO TAKE PS ISOLATE
For a great tasting, delicious shake combine each scoop of the all new PS ISOLATE protein with 4-6 ounces (120-180 ml) of cold water (depending on personal preference for desired thickness). For added body, blend two or three ice cubes with PS ISOLATE Protein. Use 2-3 servings daily. Always drink 12 to 16 ounces (360-475) of additional water for each protein shake consumed.