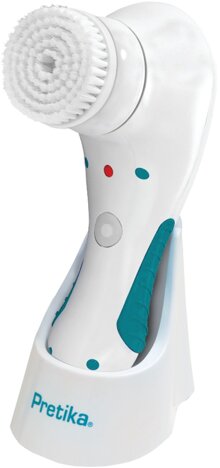 Pretika Sonic Dermabrasion Facial Brush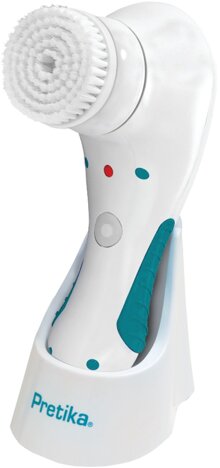 Pretika Sonic Dermabrasion Facial Brush
Exfoliate, Cleanse and Smooth
Sonic High Frequency Micro-Pulsating Technology
Use Separately or in Combination with Daily Beauty Routine - Prepares the Skin to Better Absorb Skin Care Treatments
Cleans So Effectively for Healthier Skin
Advanced Brush Head Technology - For Delicate, Sensitive and Normal Skin Types.  Non-Porous and Bacteria Resistant Micro-Fiber Bristle Brush Applicators Designed for Delicate, Sensitive and Normal Skin Types
Adjustable Power Levels

Low - Gentle Care, Keep Skin Firm
High - Penetrating Exfoliation

Water-Resistant for use in the shower or bath tub
Cordless Design for better control
Built-in Timer Signals at 20 second intervals to encourage a more complete cleansing
* These statements have not been evaluated by the Food and Drug Administration. This product is not intended to diagnose, treat, cure, or prevent any disease.