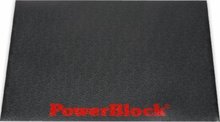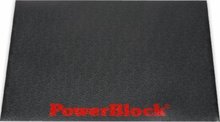 IMPORTANT SHIPPING INFORMATION
Delivery in the Continental U.S. only.  This item is shipped separately by the manufacturer and may take up to 5 business days for delivery.Trust us - it's worth the wait!
Protects floors from wear, scratching and sweat; and adds a professional feel to your area. Give your workout area a professional look. Your workout space should always look clean, professional and inviting; a space that you really enjoy working out in. There's no better way to make it look great than with an attractive PowerBlock workout mat. Its nonskid, extra-durable surface protects your floors from wear and tear. Made in USA.
Dimensions (Each) 36" W x 23.5" L