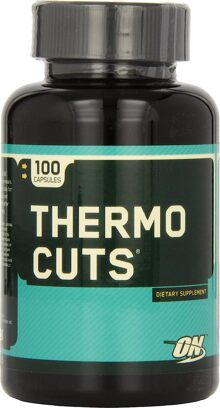 Optimum Nutrition Thermo Cuts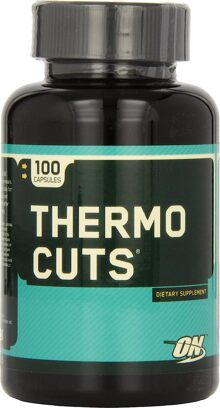 Optimum Nutrition Thermo Cuts
Thermo-Cuts Highlights:
Comprehensive Thermogenic Support
NeOpuntia, Phase 2, Promilin, and Bioperine
Standardized Extracts Including Green Tea, Garcinia, Guarana, Grapefruit, and Willow Bark
Versatile 4-Capsule Serving Size
Vegetarian Society Approved Vcaps
Losing unwanted body fat does not have to take long time. What it does take, is a proper thermogenic with a blend of ingredients proven to lift your metabolism and fight fat. Thermo-Cut's nutritionally advanced fat burning formula has a unique blend of fat metabolizing nutrients. Thermo-Cuts aids in elevating your body's metabolic activity by using fatty acids as a source of energy for muscle cells during intense exercise. Thermo-Cuts is designed to help you lose fat faster than diet and exercise alone!*
Thermo-Cuts' advanced fat burning formula is a unique blend of stimulating ingredients that provides 300mg of caffeine per serving. Used in conjunction with a well-planned diet and exercise program, these easy-to-swallow capsules can play a role in your physique refinement goals. Thermo-Cuts is packaged in Vegetarian Society approved Vcaps.